French Buttercream Macarons
Jump to Recipe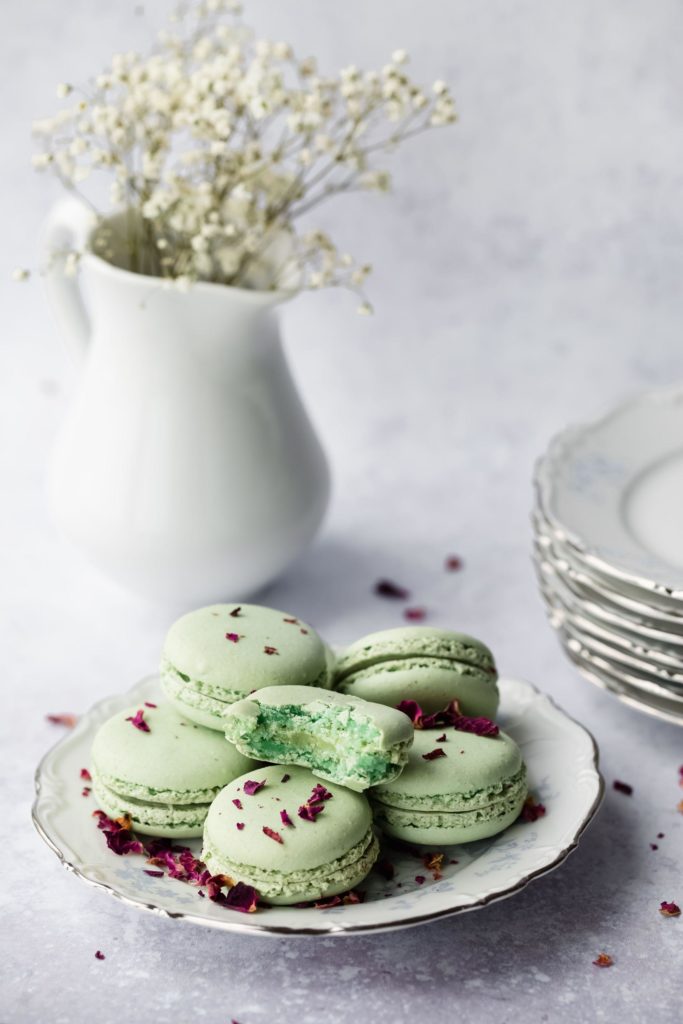 Who could resist the delicate taste of a macaron?
It's just one of those French inventions that the rest of us have come to love.
Carefully fill the macaron shell with a luscious, flowing filling. But balance it later with a piece of fruit, not a second helping!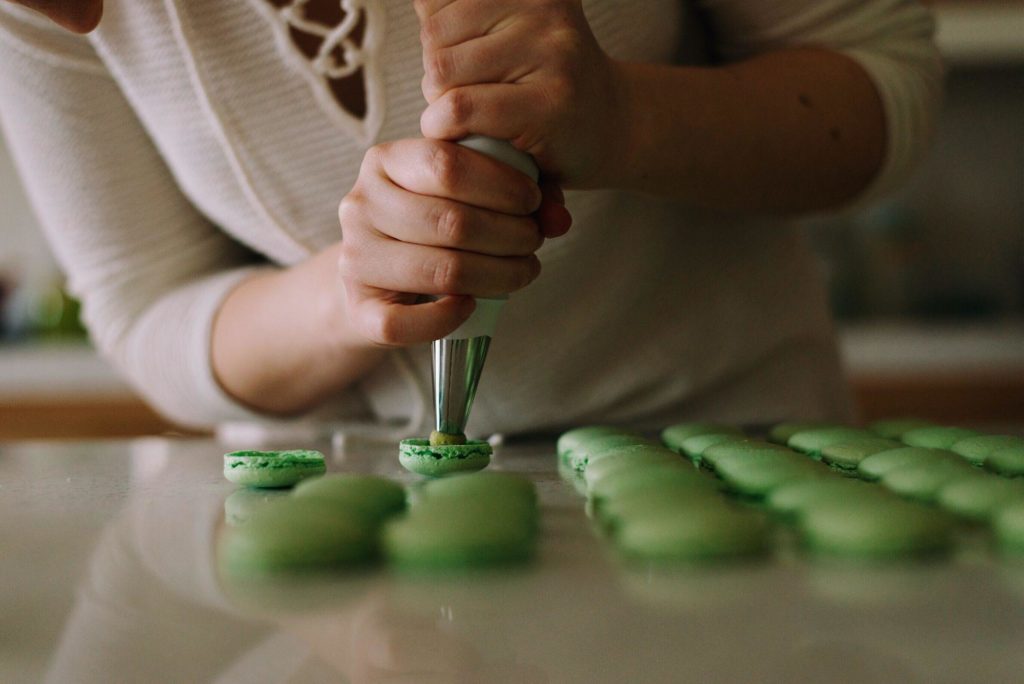 After preparing the filling and piping the butter-cream into the half macarons, we need to combine the halves to contain the filling in its crisp enclosure.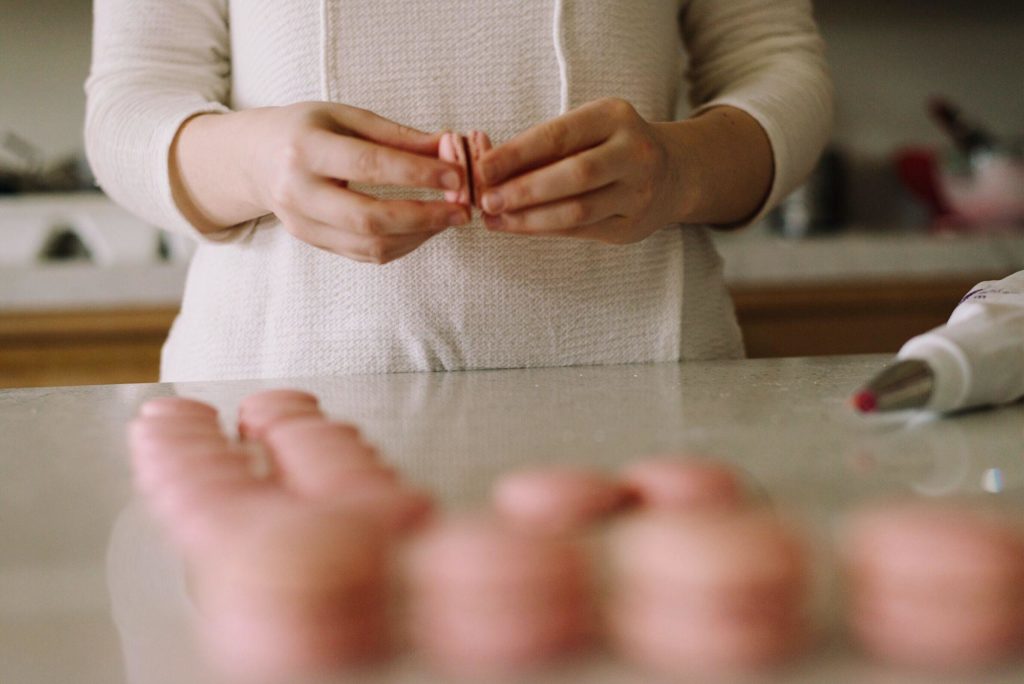 The result is this one beautiful piece, just waiting for your first bite. YUMM…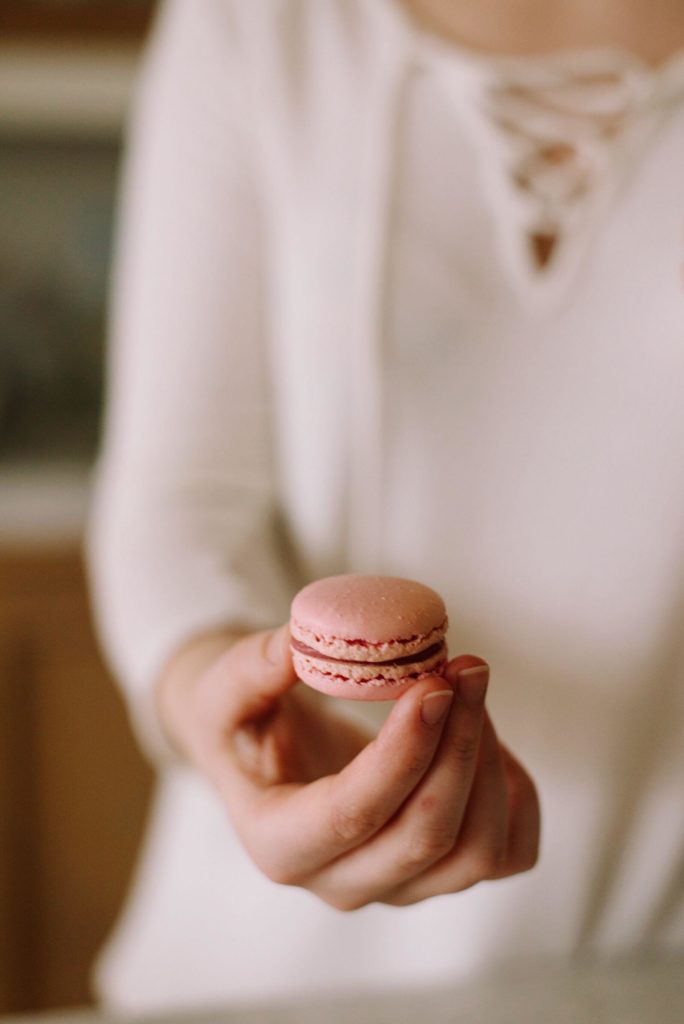 The finished product!
Let's make some ourselves…
French Buttercream Macarons
Cuisine: Dessert, French
Difficulty: Difficult
Ingredients
Buttercream Filling

2 Cups confectioners' sugar

6 oz Raspberries

1 Tsp. vanilla extract

1/2 Tsp. coconut extract (optional)

2 Tablespoons coconut milk

2 sticks salted butter, softened

1 vanilla bean, seeds scraped out

Macarons

1 3/4 Cups confectioners' sugar

1 1/4 Cups almond flour

1/4 Cup coconut flour

2/3 Cup egg whites

3 T granulated sugar

1-3 drops red or pink food coloring (optional)
Directions
For the Macarons
Preheat the oven to 300 degrees F (150 degrees C) using the convection setting. Line 3 baking sheets with silicone mats. Measure the confectioners' sugar and almond flour by spooning them into measuring cups and leveling with a knife. Transfer to a bowl; whisk to combine.
Sift the sugar-almond-flour mixture, a little at a time, through a fine-mesh sieve into a large bowl, pressing with a rubber spatula to pass through as much as possible. It will take a while, and up to 2 tablespoons of coarse almond flour may be left; just toss it
Beat the egg whites, cream of tartar and salt with a mixer on medium speed until frothy. Increase the speed to medium high; gradually add the superfine sugar and beat until stiff and shiny, about 5 more minutes.
Bake the first batch until the cookies are shiny and rise 1/8 inch to form a "foot," about 20 minutes. Transfer to a rack to cool completely. Repeat, using a double sheet for each batch. Peel the cookies off the mats and sandwich with a thin layer of filling (see below).
For the Filling
Tint the batter with 2 drops neon pink gel food coloring; flavor with almond extract. Fill with seedless raspberry jam (you'll need about 3/4 cup).
Use a clean piping bag to pipe the filling on top of the bottom cookie. Now place another cookie on top. Repeat with the remaining cookies and filling.